This has to be one of the most exciting book tags I've done yet, partially because I love music so much, and partially because it's a brand new original tag from my wonderful friend Becca! Becca is literally one of my favorite people in this entire community and I love her endlessly, so if you're not already following her, YOU MUST. ♥
Here's how the tag works, according to Becca:
In this tag, we put the tunes on shuffle & with each song we list a character, a ship, a book — whatever book-related that the song reminds us of. Consider it their song. Let's do it for 5-10 songs (y'all can be extra if you want. I love people who are extra) & then TAG 5-10 OF YOUR FELLOW BLOGGERS. 
Also, note: you owe us 0 explanation as to why you chose what you chose. It's your post, your thoughts, your life. Maybe only a certain section of the song gave you the feels, that's 100% okay! But, feel free to explain if you want to!
(header image credit to Becca!)
---
1. Otherside by Post Malone:

Rhy Maresh to Alucard Emery — Shades of Magic trilogy
I been waiting wide awake for the waves to come and take
Take me right to you
One hundred bottles of the good shit couldn't even bring you back
What am I to do?
2. All That I've Got by The Used:

Dorian Havilliard — Throne of Glass series
I sleep, I still see you lying next to me
So deep that it didn't even bleed and catch me
I need something else
Would someone please just give me
Hit me and knock me out
And let me go back to sleep
I can't laugh
All I want inside, I still am empty
So deep that it didn't even bleed and catch me
3. Apollo by Magic Man:

Cassian to Nesta Archeron — A Court of Wings and Ruin
Oh and if you could take another breath
And hold your head up, love
I swear that I will come back from this one
4. Tus Pies (Your Feet) by Nahko and Medicine for the People

Rowan to Aelin — Throne of Glass series
'Cause there is more to life than leading
And I would follow you, I swear
And if you call on me, 
I'll come running like a coyote
5. Second Chances by Gregory Alan Isakov
(fun fact: Gregory has been my top played artist on Spotify the last 3 years straight)

Jesper Fahey to Wylan Van Eck — Six of Crows series
Oh, my heart was all black
But I saw something shine
Thought that part was yours, but it might just be mine
I could share it with you, if you gave me the time
I'm all bloody knuckles, longing for home
If it weren't for second chances, we'd all be alone
6. Pieces by Sum 41

Niklas Malikov — The Illuminae Files
I tried to be perfect
It just wasn't worth it
Nothing could ever be so wrong
It's hard to believe me
It never gets easy
I guess I knew that all along
If you believe it's in my soul
I'd say all the words that I know
Just to see if it would show
That I'm trying to let you know
That I'm better off on my own
7. Black Chandelier by Biffy Clyro

Prince Cardan & Jude Duarte — The Folk of the Air series
I'll sit in silence for the rest of my life if you'd like
Dressing our wounds with industrial gloves made of wire
Feel it penetrating the skin, we begin to relax
When it's just the two of us, and a cute little cup of cyanide
8. Somebody Loves You by Betty Who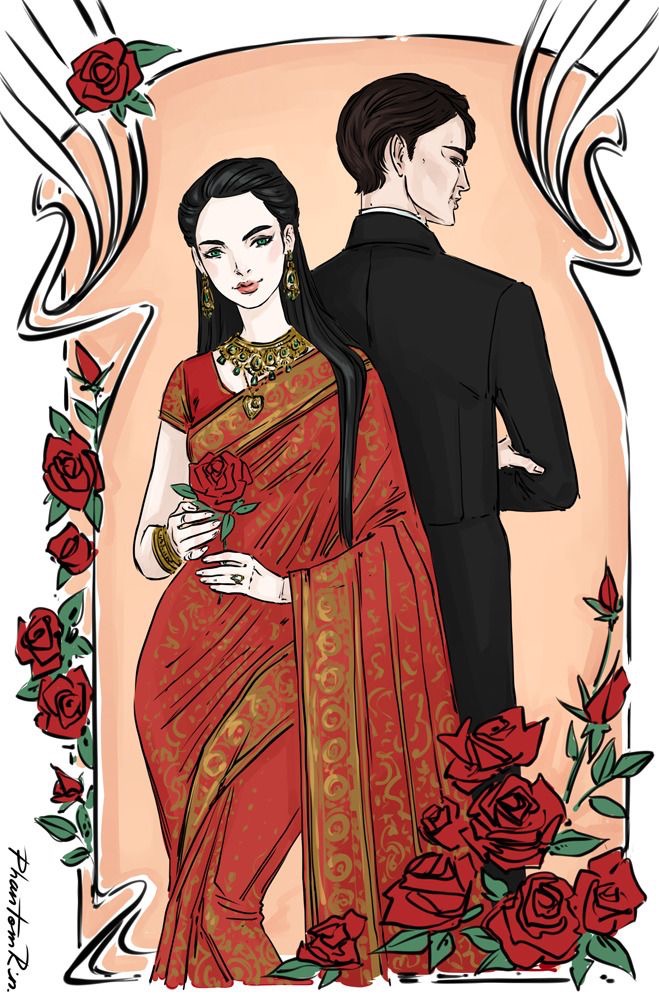 Thomas Cresswell & Audrey Wadsworth — Stalking Jack the Ripper series
Who's around when the days feel long
Who's around when you can't be strong
Who's around when you're losing your mind
Who cares that you get home safe
Who knows you can't be replaced
Who thinks that you're one of a kind
9. Oats in the Water by Ben Howard

Lada Dracul — And I Darken
Go your way
I'll take the long way 'round
I'll find my own way down
As I should
[…]
And you'll find loss
And you'll fear what you found
10. The Sin and the Sentence by Trivium

Mia Corvere — Nevernight
I heard the passing bells calling out my name
I knew I'd never see another day
I couldn't swim against the tides of blame
I knew there was no other way
You better practice your lines
You better practice your words
I know that real monsters lie
Between the light and the shade
BONUS: I Dare You by The xx

I had to add in this last one because the first time I ever heard this song, it immediately reminded me of Rhysand's feelings for Feyre in most of A Court of Mist and Fury, and it made me so emotional that I still think of them every time I hear it. ??
Rhysand to Feyre Archeron — A Court of Mist and Fury
I get chills
Heartbreak multiples
I'm on a different kind of high
A rush of blood is not enough
I need my feelings set on fire
Now I'm deep in it, infatuated
Strong attraction
Side by side, and I know that you want to
I've been a romantic for so long
All I've ever had are love songs
Singing, oh, go on, I dare you
---
Okay, this was literally THE most fun tag I've ever done, and I think Becca is amazing for coming up with it! I honestly kind of wanted to keep going for another 10 songs. ? Maybe I'll re-do it with a new batch of songs someday! In the meantime, I'll tag:
Kathy // Kaleena // Heather // Taylor // Reg // Ellyn // Sionna // Owl // Cassie // Avery // Amber // Taryn // Ari // Kelly // Lauren // Amanda
And anyone else who wants to join in, consider yourself tagged!

---